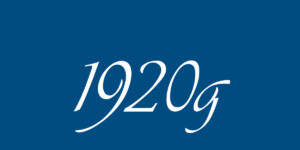 The 1920 Group brings together a group of experienced financial and entrepreneurial experts that have broad backgrounds in strategy, finance, structure, business development, governance, legal and operations. Together, this team has over 150 years of operations, acceleration of business growth and transactional experience having built numerous companies as well as advised a myriad of clients, including businesses, investors, NGO's and governments during our combined careers.
We are a women-owned company focused predominantly on entities that we believe are growth vehicles that can positively impact society. We work globally at the intersection of new technology and services across verticals and in industries where we can create or facilitate positive change through innovative solutions.
We bring to the table an international network with deep knowledge of the elements of international growth, regulatory systems, and trade strategies. At the same time, we align clients with top professionals who can provide expert support within their industry. With years of traditional and new digital banking expertise, our team prides itself on our ability to assess and provide creative financial solutions for clients in new markets, new products, culture change, and conscious leadership. We are the backbone of support for any type of transaction or strategic shift. We fully understand the complexities of change in the corporate environment, at a country-wide level and everything in between.
Our ability to tailor a solution to fit the needs of our clients goes above traditional thinking, beyond innovation, and brings to light creative financial and entrepreneurial solutions to continuously push the limits of what can be achieved by a single idea.
Together our deep career expertise, global network of industry professionals and capital, high level creative thinking and drive to make a positive impact and change on the world allow us to provide top tier support to our clients.